Pictures from SEAL meeting in Wickford March 10th, 2006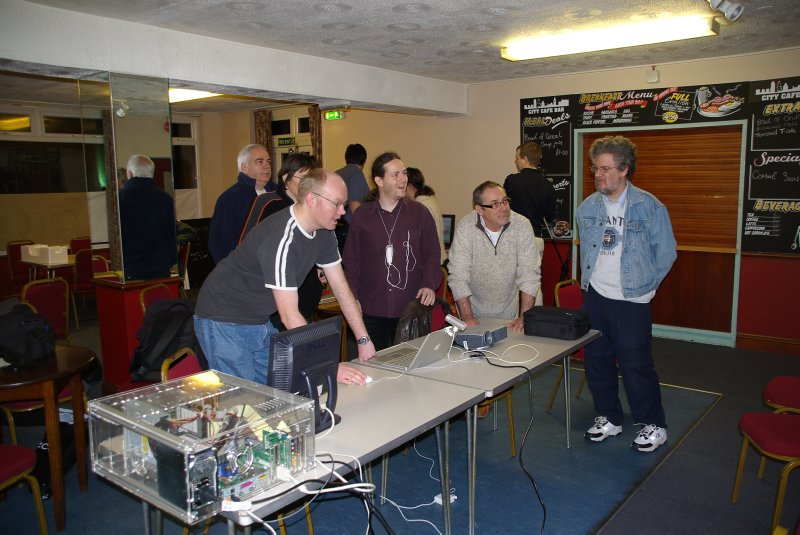 1: Nigel "hyph-n" Derbyshire demonstrating a nice little video camera mounted on the portable Mac.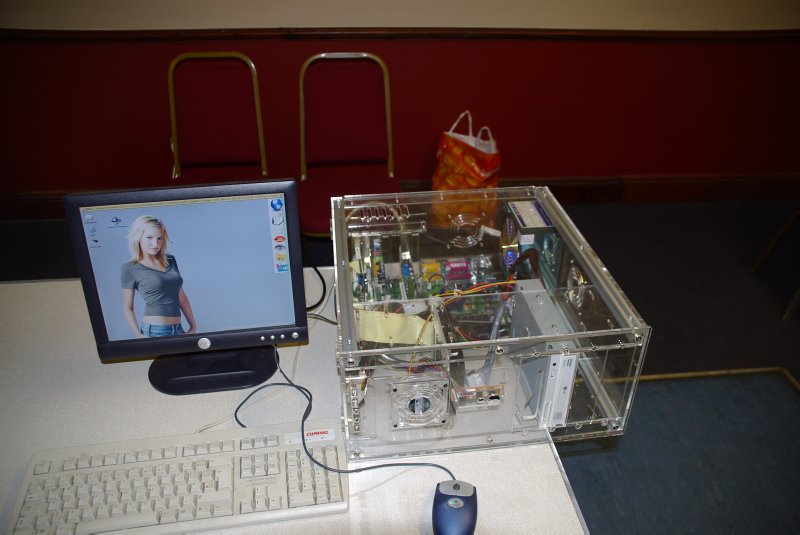 2: Nigel's AmigaOne bares it all.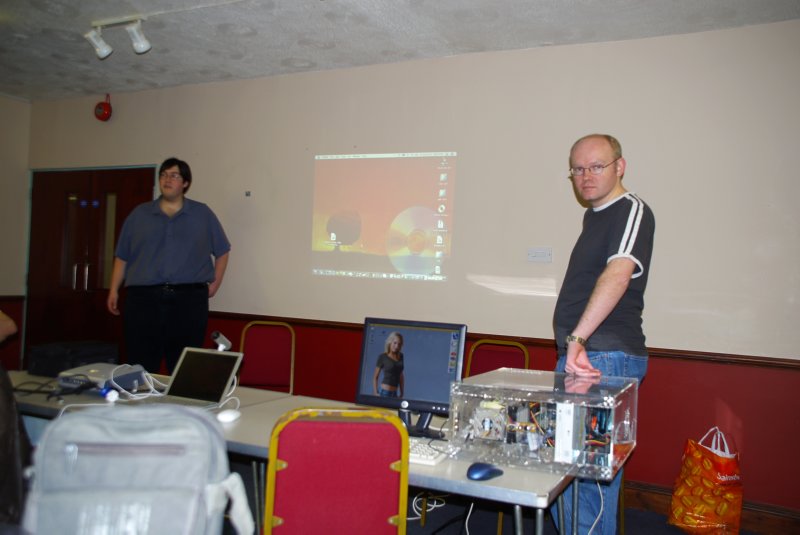 3: Robert "Rhino" Williams, secretary of SEAL and editor of Total Amiga, opens the meeting formally and introduces Nigel's talk and demo.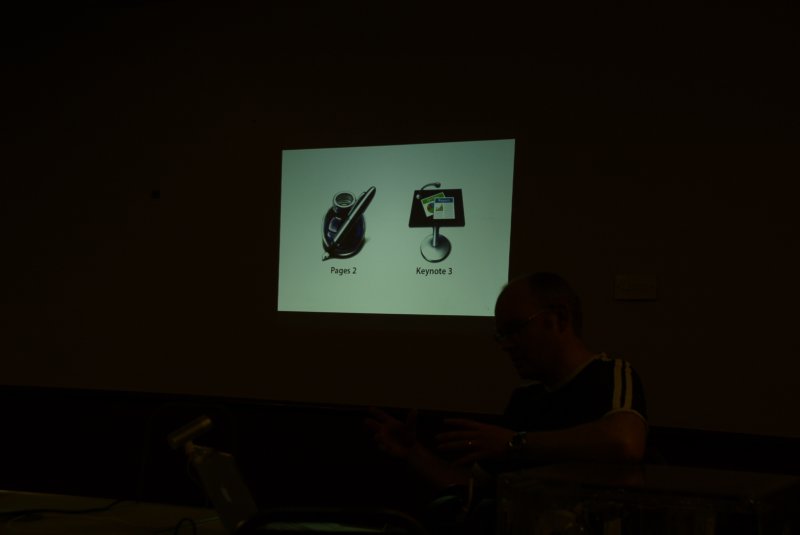 4: Nigel's session was about the new office products from Apple, Pages 2 (DTP etc.) and Keynote 3 (presentations).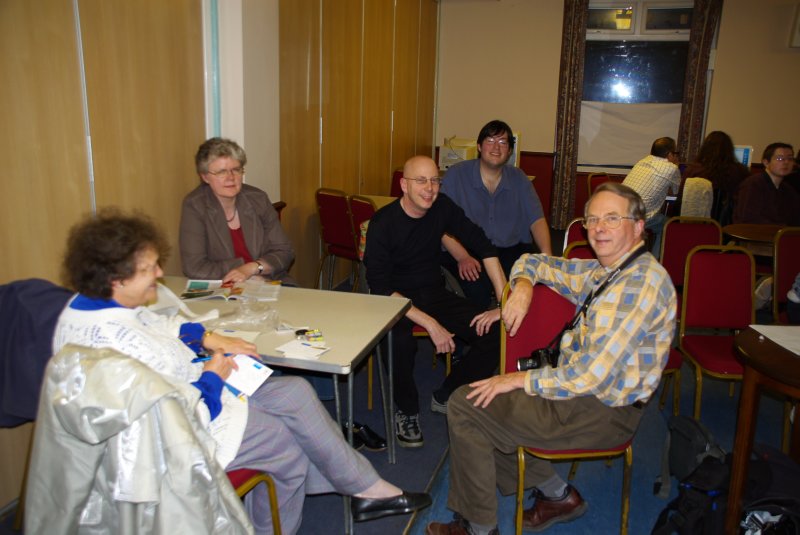 5: Some of the audience: Tony's wife Evelyn, my wife Jette, SEAL's chairman Mick "Sicky" Sutton, Robert, and Tony Wyatt.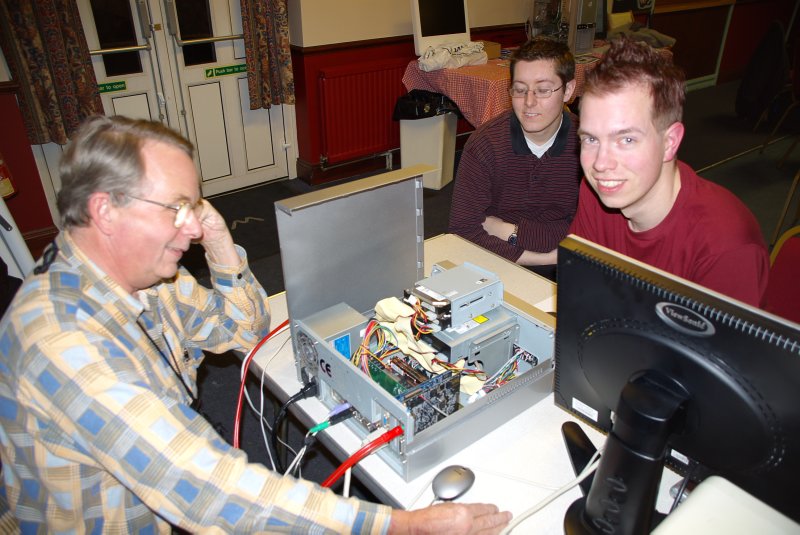 6: Tony studying the innards of SEAL member Sam "Bifford" Byford's Pegasos.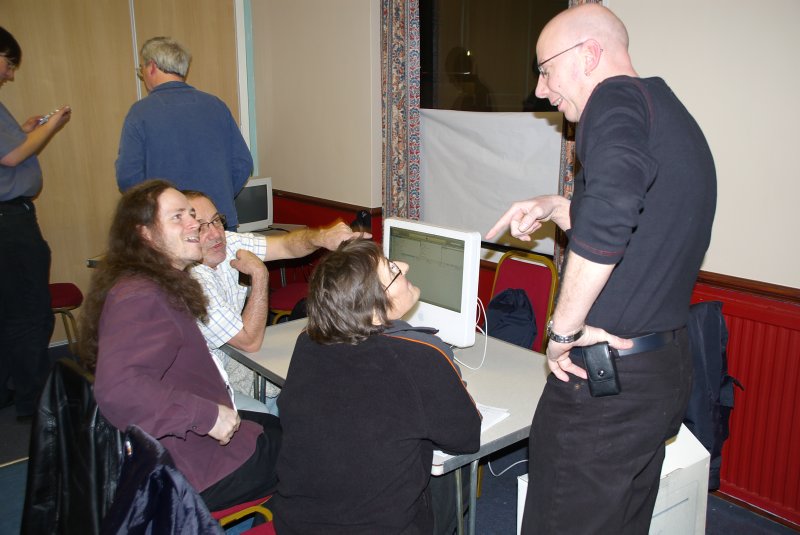 7: Macheads and Amigans getting a lively debate over a Mac. David Kennedy, new Mac-using member Mike behind David, Adrian, and Mick in the foreground.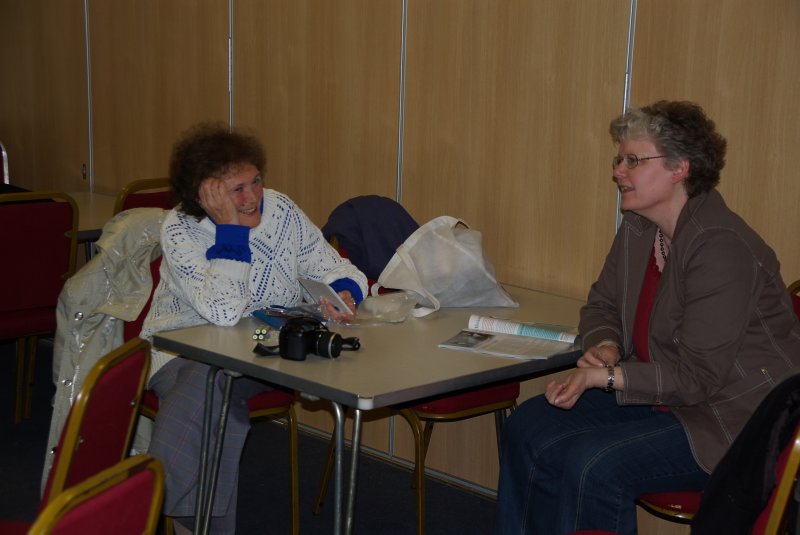 8: Luckily, Evelyn and Jette seemed to pass the time fine chatting, while their husbands were letting their inner nerds loose.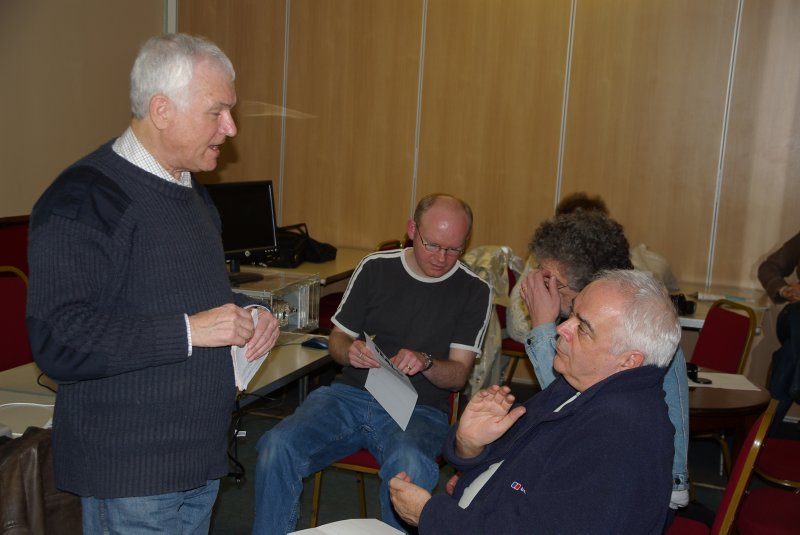 9: Nigel explaining some details about SEAL to some of the new members and prospects.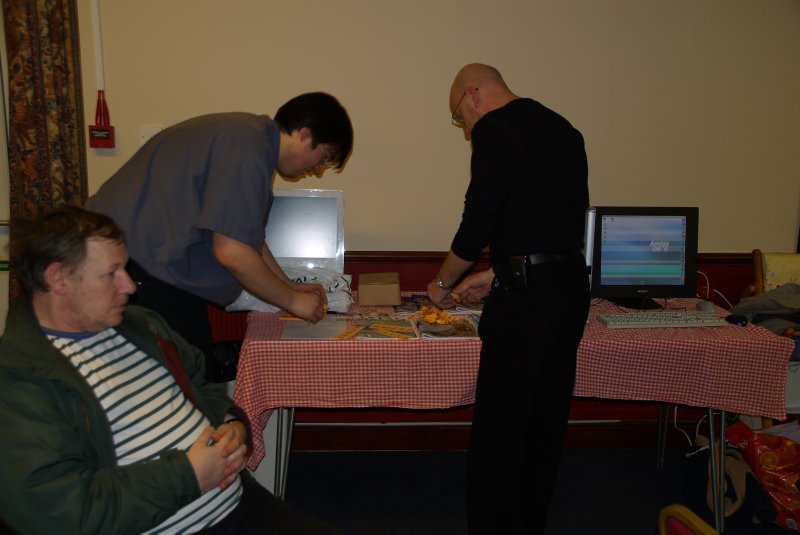 10: Mike "Vision" Hunt in the foreground waiting while Robert and Mick prepare the raffle tickets.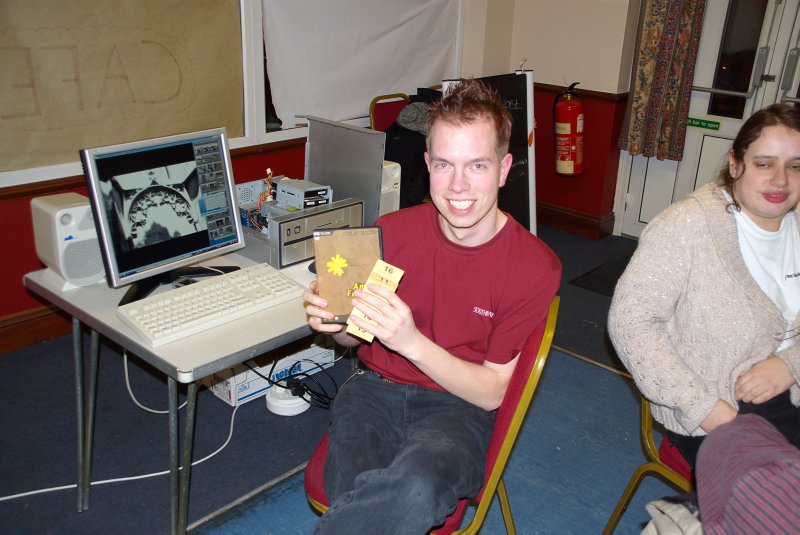 11: Sam ended up being the lucky winner of the copy of Amiga Forever that I had been given by Cloanto for donating to such an event.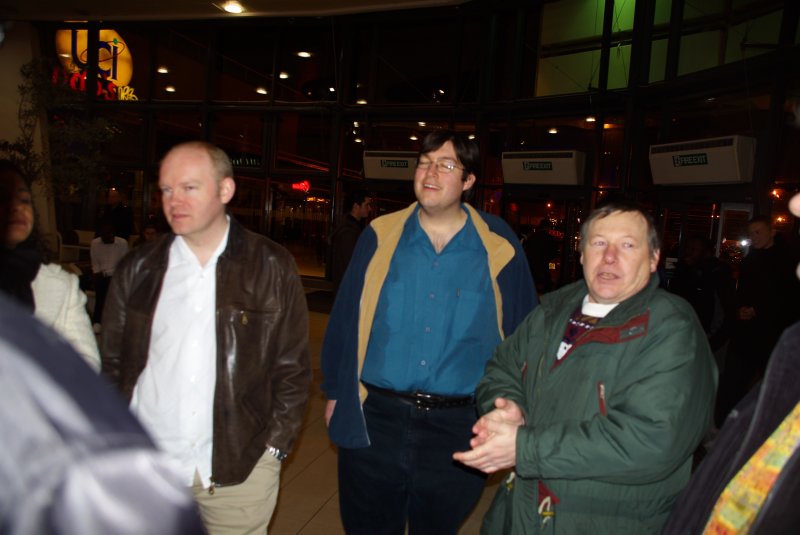 12: In the Festival Park Basildon, gathering for the Saturday night dinner: Nigel, Robert, and Mike Hunt.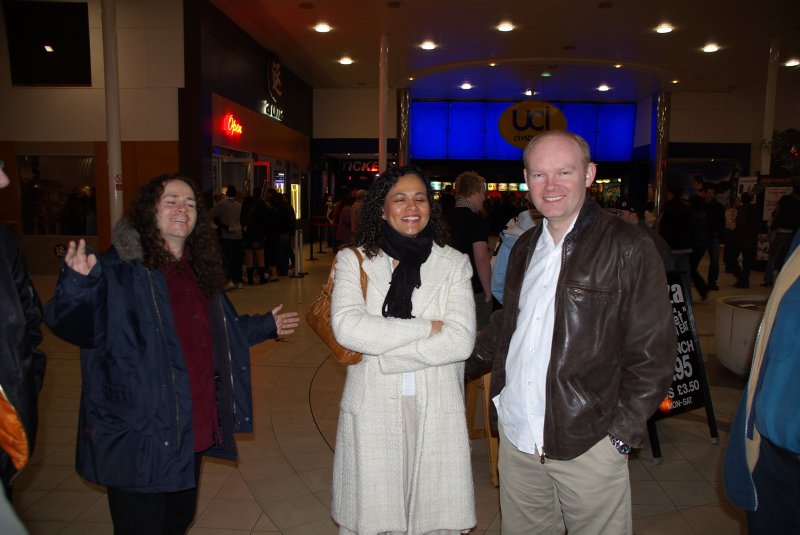 13: David, Nigel's wife Nicky, Nigel.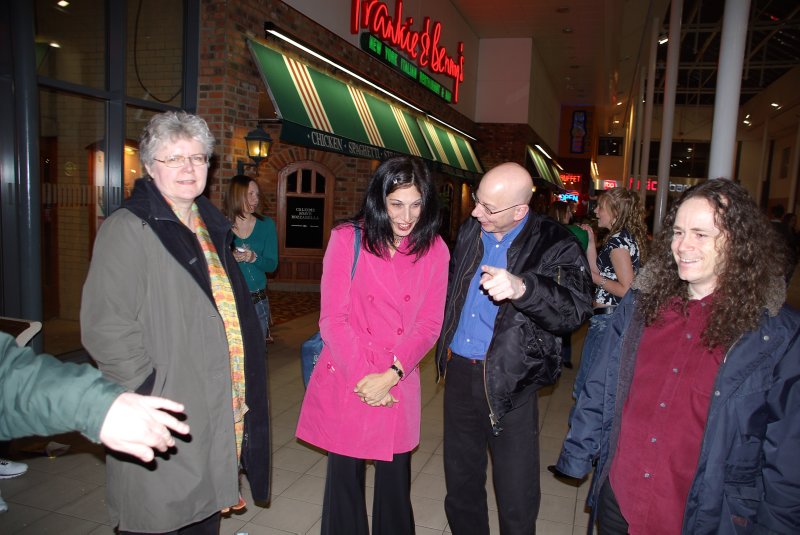 14: Jette, Mick's wife Sharon, Mick, David.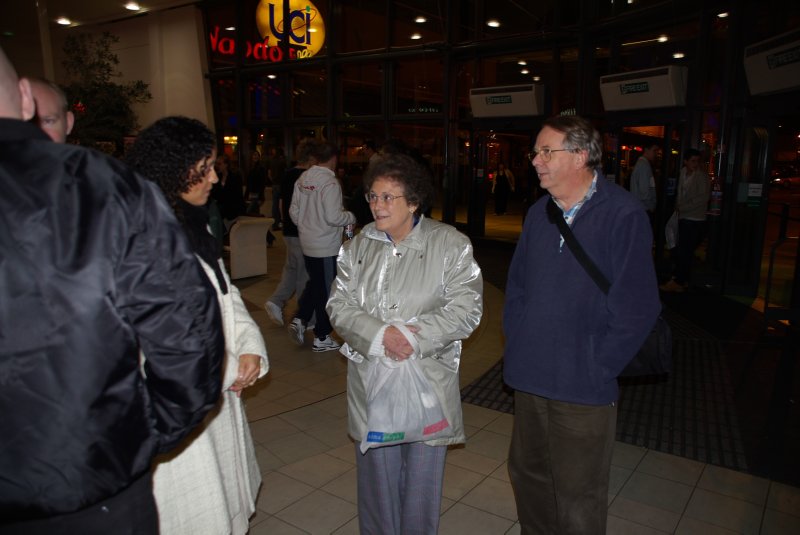 15: Nicky, Evelyn, Tony.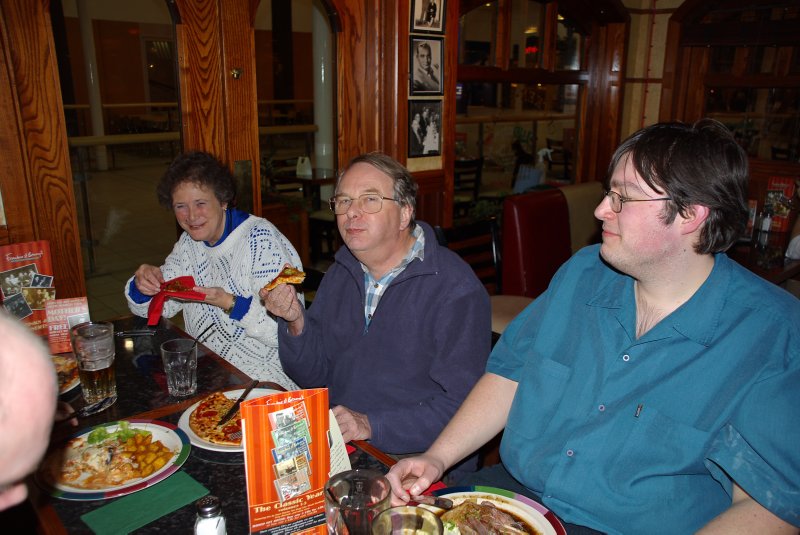 16: At the dinner table. Evelyn, Tony, Robert.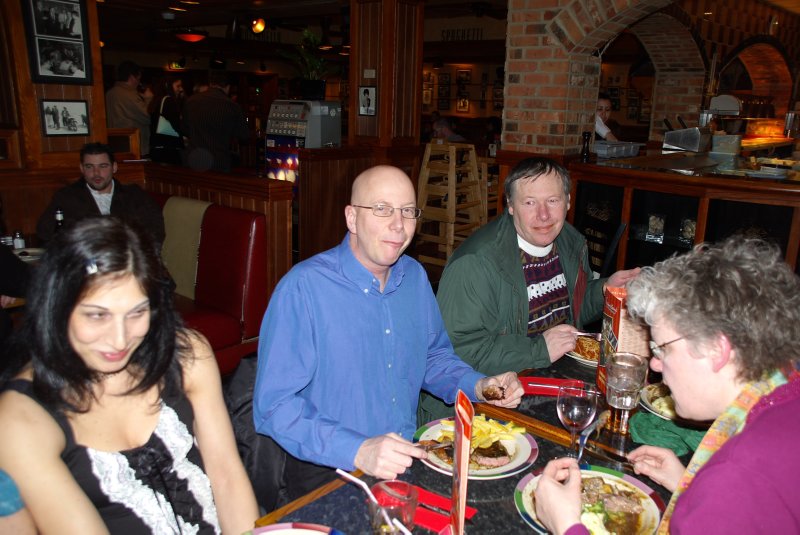 17: Sharon, Mick, Mike, Jette.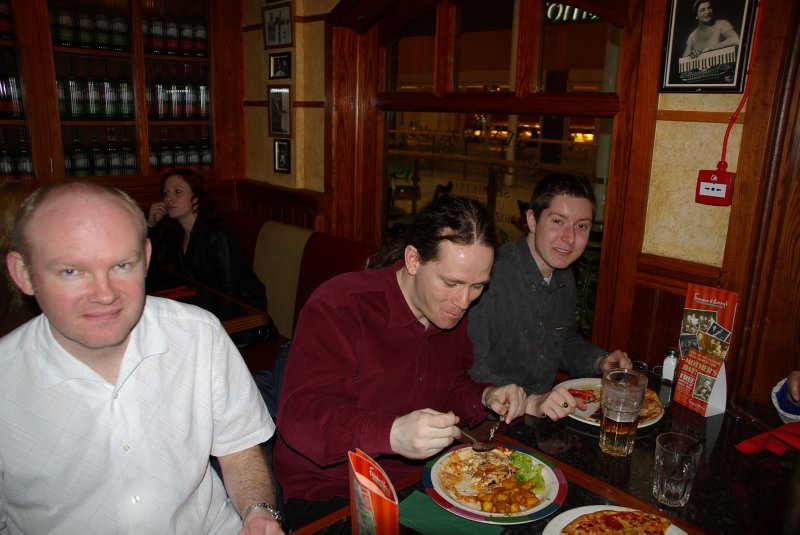 18: Nigel, David, Elliott Bird.



19: Jette, Nicky, Nigel.